Search
Glycol Chillers
Designed for Breweries
Maximize Beer Production and Cool Fermentation Tanks, Brite Tanks and Wort Coolers.
High fluid flow

promotes maximum heat transfer for faster and more consistent product cooling.

Designed to Provide 20°F - 30°F Glycol

- to support all of your cooling needs.

Built for your environment

- rugged design shrinks your worries, reduces maintenance cost and provides the best product for your needs.

Backed by a nationwide service network

of independent service companies that accelerates service attention and minimizes downtime in the event of a problem.

Backed by experienced application and service professionals.

Our applications specialists listen to your unique requirements to guarantee the selection of the correct glycol/water chiller to meet your needs while minimizing your initial investment and ongoing energy costs.
Have A Question? Looking For Help? Not sure what you need in a glycol chiller for your brewery? Call Advantage at

317-887-0729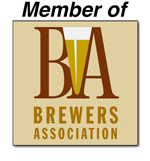 Need Help Choosing A Glycol Chiller For Your Brewery?
Click Here for the Free Glycol Chiller Selection Tool
Partial List of Brewing Customers OpenClose
Black Cloister Brewing Co, Toledo OH
Deer Creek Brewery, Noblesville, IN
Ocean Son, Orlando, Florida
Millersburg Brewing Company, Millersburg, Ohio
Obed and Isaacs, Springfield, Illinois
Pivot Brewing Company, Central Valley, New York
St Joseph Brewery & Public House, Indianapolis IN
Peak 54 Brewing, Corona, CA
Euryale Brewing, Riverside CA
Round Town Brewery, Indianapolis, IN
Woodland Beer, Marcy, New York
Lake Charlevoix Brewing, Charlevoix MI
Four Day Ray Brewing, Fishers, Indiana
August Schell Brewing Co., New Ulm, MN
Great Barn Brewery, Kintnersville, PA
Ash & Elm Cider, Indianapolis, IN
Flat 12 Brierwerks, Indianapolis IN
The Commons Brewery, Portland OR
Hoi Polloi Brewpub, Berkeley, California
Stone Church Brewing, Corona, CA
Brookeville Brewing, Brookeville, Maryland
Demented Brewing Co, Middlesex NJ
Railhouse Brewery, Aberdeen NC
Winchester Brew Works, Winchester, VA
Delta Blues Winery, Lackland, Tennessee
Needy Craft, Indianapolis, Indiana
Red Dragon Brewery, Fredericksburg, Virginia
Parched Eagle Brewpub, Westport, Wisconsin
Bluetick Brewery, Maryville TN
Sun King Brewing, Indianapolis IN
Four Bullets Brewery, Richardson TX
Absolute Threshold Brewery, Fort Collins, CO
Black Swan Brewpub, Plainfield IN
French Lick Winery, West Baden Springs, Indiana
Black Mountain Distillery, Cave Creek, Arizona
Great Spirits, Boulder, Colorado
LaOtta Brewing, LaOtta, Indiana
Dockside 700, Tahoe City CA
Hoosier Brewing Company, Franklin, Indiana
Hopkinsville Brewing, Hopkinsville, Kentucky
Sierra Nevada Brewing, Chico, California
Restless Spirits Distilling, North Kansas City, Missouri
Chambers Bay Distillery LLC, University Place, Washington
El Paso Brewing Company, El Paso, Texas
Parched Eagle Brewpub, Westport WI
Five Points Brewing Co, San Deigo CA
Friendship Brewing Company, Wentzville, Missouri
1859 Cider Company, Salem, Oregon
Shale Creek Brewery, Franklin, Indiana
Weyerbacher Brewing Co, Easton PA
Elevation 5003 Distillery, Fort Collins, Colorado
Knuth Brewing, Ripon, Wisconsin
Chippewa River Distillery, Chippewa Falls, Wisconsin
Deadly Sins Brewing, Winter Park, Florida
Grand Junction Brewing, Westfield IN
Une Annee, Chicago, Illinois
Humble Abbey Brewing, Lake Clarke Shorts, Florida
Cedar Creek Brew company, Seven Points, Texas
Three Rings Brewery, McPherson, Kansas
Reverence Brewing Company,
Clam Lake Beer Company, Cadillac MI
Cotton and Reed, Washington DC
Bent Rail Brewery, Indianapolis, Indiana
Mount Pleasant Brewing Co, Mt Pleasant MI
Flying Heart Brewing, Bossier City, Louisiana
Dry County Brewing, Spruce Pine, North Carolina
Wayfarers Ale Ltd, Port Williams, NS
Jughandle Brewing Company, Tinton Falls, New Jersey
O'so Brewing Co, Plovel, Wisconsin
Hopfusion Ale Works, Fort Worth, Texas
Resources
Details on how to prepare your facility for the arrival of your glycol chiller.
Type: Booklet | Pages: 10 | Size: 1.6 MB
Download
Typical Brewery or Distillery Glycol Cooling System With Reverse Return Piping
Type: Drawing | Pages: 1 | Size: 523 KB
Download
Typical Brewery or Distillery Glycol Cooling System With Direct Return Piping
Type: Drawing | Pages: 1 | Size: 524 KB
Download
Disclaimer: Advantage has made every effort to ensure that the results generated by the calculators available at this website are correct and valid within the limitations indicated for each calculator. However, neither Advantage nor any of its employees warrants nor accepts any liability for the use of these calculators. Use of these calculators and selection of specific input parameters often requires engineering judgment on a case by case basis. The user is cautioned to seek competent engineering assistance in the use of the calculators and application of results generated by the calculators. The user is further cautioned that the results generated are based upon certain simplifying assumptions, which may or may not be valid for a specific case.
Need Application Assistance?
Our Experienced Team Can Save You Time & Money.
Tell Us About Your Project